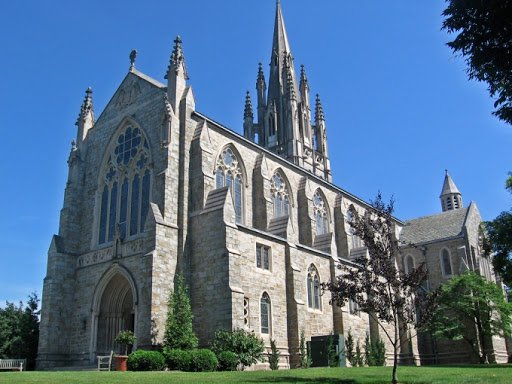 Mercersburg Academy's Irvine Memorial Chapel is the culmination of thirty years of dreaming, planning, and working by Dr.William Mann Irvine, founder and first headmaster (1893-1928) of the Mercersburg Academy, and his wife Camille.

The Chapel was designed by Ralph Adams Cram (of Cram and Ferguson) and dedicated in 1928 in memory of Mercersburg alumni killed in World War I. It was rededicated in 1993 to the memory and vision of William Mann Irvine. The Chapel contains 36 stained glass windows designed and executed by 9 different stained glass makers from England, Ireland and the United States.

The Chapel spire, a replica of St. Mary the Virgin at Oxford, contains one of 163 traditional carillons in the United States. The carillon, given by Henry Bucher Swoope, was made by Gillett and Johnston of Croydon, England and first played in 1926. The carillon provides music before each Chorus concert as well as regular Sunday afternoon performances.
---